Limited Edition Classics Collection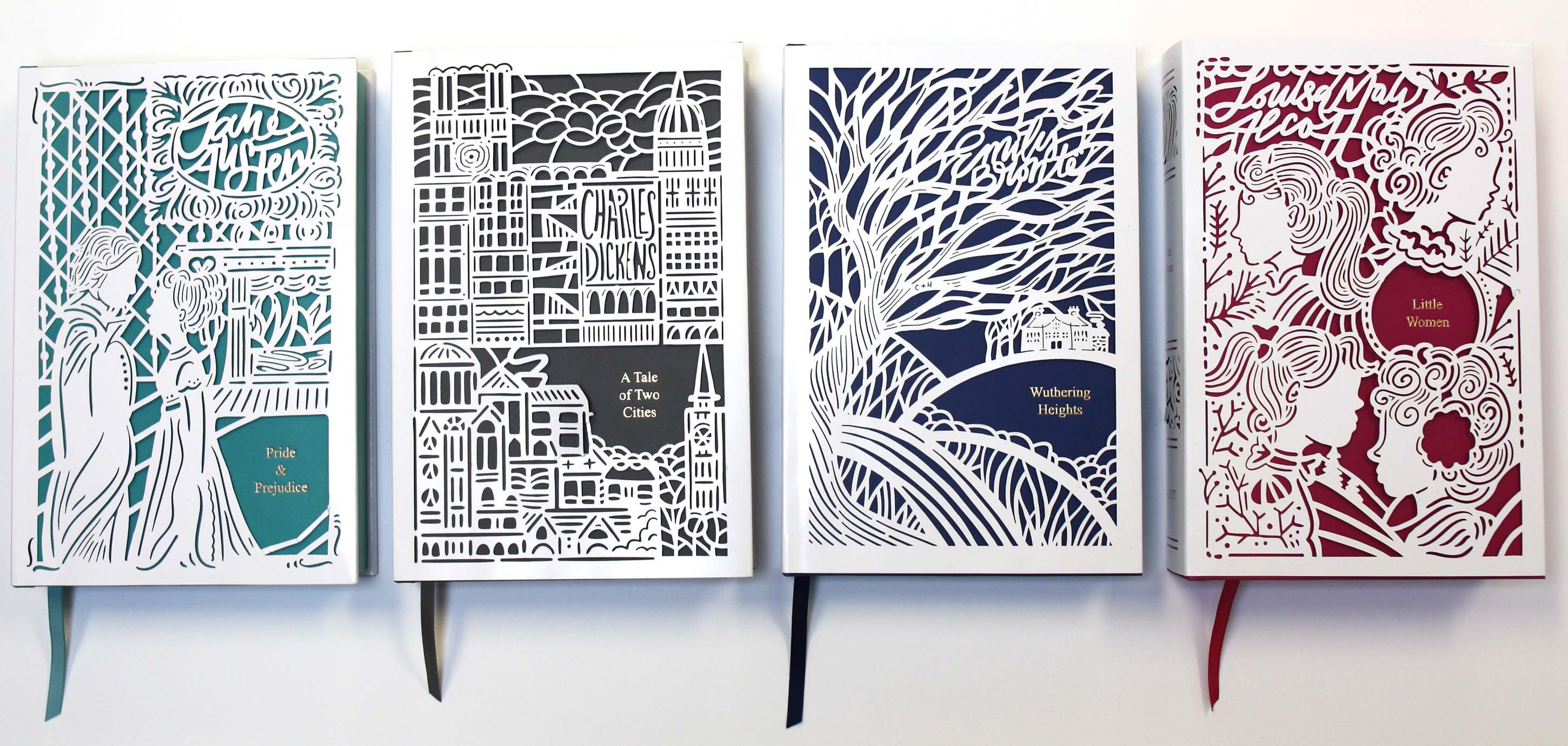 Winter Collector's Editions Of Your Favorite Classics!
A fine, exclusive edition of one of literature's most beloved stories. Featuring a
on a textured book with foil stamping, all titles in this series will be first editions.
will ever be printed, and each will be individually numbered from
The winter season will include, Little Women, Wuthering Heights, A Tale of Two Cities, and Pride and Prejudice. Expertly created by award-winning designer Kate Armstrong, each of the front covers invoke the mood of the season.
---
"It was a dark winter day, and what with the shadows within, and what with the shadows without, he could but dimly discern the others who were brought there to have their arms bound. Some were standing; some seated. Some were lamenting, and in restless motion; but these were few. The great majority were silent and still, looking fixedly at the ground." – A Tale of Two Cities, Charles Dickens