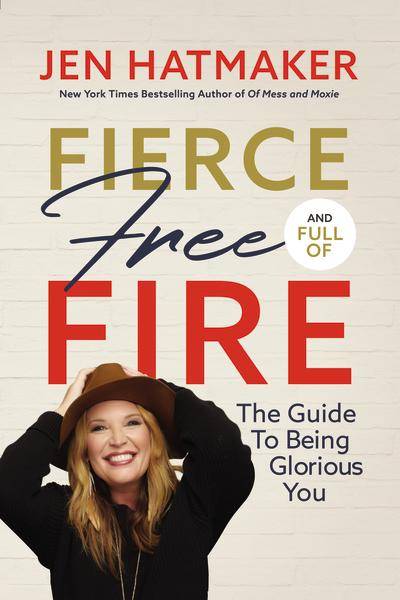 $24.99 NOW $17.49
(SAVE 30% + FREE Shipping with the CODE HOPE at checkout)
New York Times bestselling author, Jen Hatmaker proves that a woman is unstoppable once she believes she deserves goodness. No more hiding or people-pleasing up in here, sisters. No more being sidelined in your own life. It is time for us to be brave, to claim our gifts and quirks and emotions. You are set free and set up and set on fire.
Preorder today to instantly receive these FREE resources:
Access to an exclusive online webcast event on April 30th with Jen, Brené Brown, and Anjelah Johnson
Access to the full one hour coaching video session from Jen at RISE Conference
Immediate access to the introduction and two chapters
Immediate access to a sample of the audio book read by Jen
This isn't your typical preorder offer, Jen is offering valuable resources to set you up for success in the future. She's giving you all her wisdom, resources, and tools. Once you purchase your copy, you can redeem your free gifts here. Order your copy and get your free gifts today!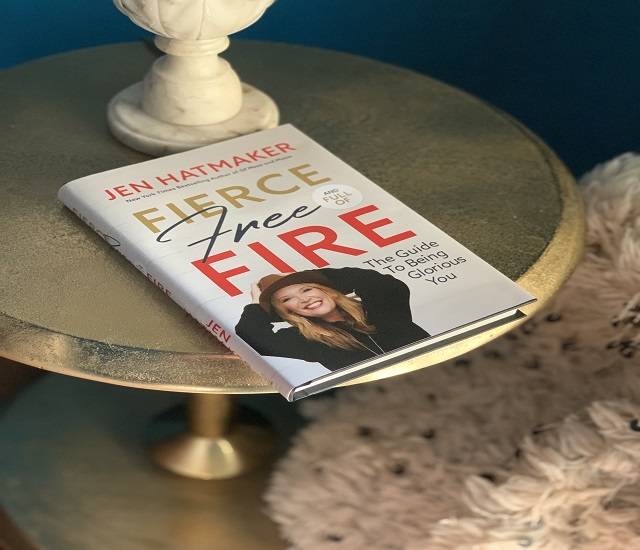 ---
About Fierce, Free, and Full of Fire
NOW you can get busy doing what you were placed on this planet to do. NOW you can be honest, honest, honest about all of it, even the hard stuff, even the humiliating stuff, even the secret stuff. NOW you can walk in your convictions of faith and ask new questions unafraid. NOW you can be so free, because you are not searching for value from any source other than your own beautiful soul made piece by piece by God who adores you and is ready to get on with the business of unleashing you into this world.
In this book, I break it down into five self-reflective categories—who I am, what I need, what I want, what I believe, and how I connect—and by working your way through them, you will learn to
own your space, ground, and gifts (they are YOURS, sister);
be strong in your relationships and lay down passive aggression, resentment, drama, and compliance;
say GUILT-FREE what you want and what you need; and
welcome spiritual curiosity and all the fantastic change that doing so creates.
You with me, beloveds? If we do this work on our own selves now, not only will we discover a life truly worth living, but we will free our daughters to rise up behind us, with spines straight, heads up, and coated in our strength.
Fierce, Free, and Full of Fire is an investment in your future, your family will thank you for it.