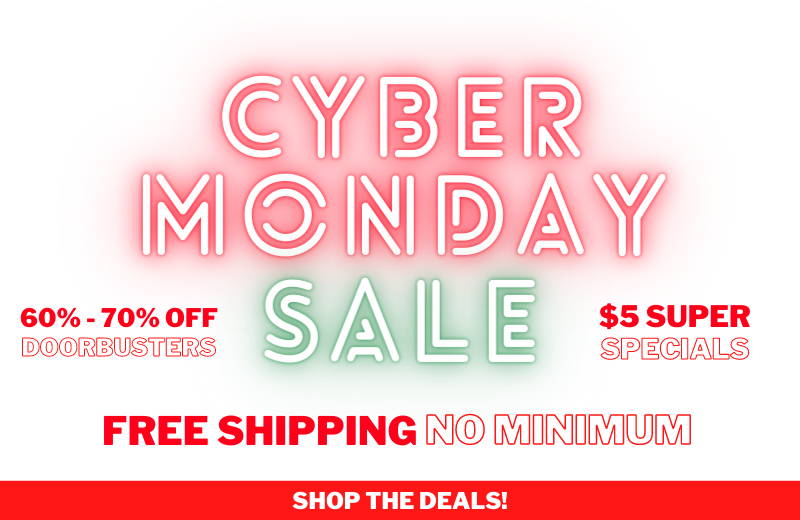 Our Biggest Sale for One Day Only!
Shop our lowest prices on books, Bible studies, and other faith resources for one day only! Devotionals, journals, prayer books and more all make for a thoughtful gift for anyone this season!

 
Embraced is a beautiful devotional from Lysa TerKeurst and features 100 devotions that will resonate with women in all stages of life by giving them a godly perspective on the issues they face each day.
Lysa shares her own struggles, doubts, and heartbreaks while pointing to the ultimate embrace: God opening His arms wide on Calvary through Jesus so that He could pull us close for all of eternity. Welcoming us into the safety and hope of His grace and His love.
Now only $9.99!
Take a Seat in Your Favorite Place and Reflect on the Beauty, Goodness, and Love of God.
Enjoy daily devotions from one of the most loved devotional collection. Devotions from the Lake, the Kitchen Table, the Beach, and more!
Shop the collection now and save 50% off!
These devotional-style stories show the emotion and drama behind the hymns of faith that have changed many lives throughout history.
Rob Morgan's inimitable style will help people reacquaint themselves with the hymns of the faithful. His goal is to keep these traditional hymns vital and meaningful to all generations.
Shop the collection and save 50% off!
A Guided Experience with Journaling Prompts that Help Readers Delve Deeper into Key Devotions from Jesus Calling.
This guided journal is perfect for:
Anyone who desires a deeper journey with Jesus, the One who understands us perfectly and loves us forever

Individual use, prayer partners, and intimate small groups.

Now 40% Off!
With Scripture and space on each page for personal reflection, New York Times bestselling author Sarah Young brings Jesus' message of peace—for today and every day.
Written as if Jesus Himself is speaking directly to the reader, Jesus Calling invites you to experience peace in the presence of the Savior who is always with you.
This special edition is sure to be a favorite in the popular Jesus Calling® line. The cover has deluxe touches, giving a classic feel, along with large text, written-out Scripture verses, and journaling space.
Save 40% off The NIV Beautiful Word Bible Journals. An exclusive Journal in the Comfort Print® Set from Zondervan.
Includes the full scripture text, wide margins for journaling, plus new illustrated and uplifting scripture art we know and love from the Beautiful Word Bible.
A Year-After-Year Favorite! Explore the Holy Land from Wherever You Are!
As a lifelong student of Scripture, Kathie Lee Gifford has always desired a deeper understanding of God's Word and a deeper knowledge of God Himself. But it wasn't until she began studying the biblical texts in their original Hebrew and Greek — along with actually hiking the ancient paths of Israel — that she found the fulfillment of those desires.
As you journey through The Rock, the Road, and the Rabbi, you'll also find additional content from Messianic Rabbi Jason Sobel throughout the book. Jason's insight into the Hebrew language, culture, and heritage will open your eyes to the Bible like never before.
Many things have changed in the last two-thousand years. The good news of Jesus Christ isn't one of them.
The NKJV Ancient-Modern Bible features all-new book introductions, articles, and commentary from voices both ancient and modern to help you experience the Word of God as never before. Read the Bible alongside Augustine, Luther, Graham, and others—and discover the rich wisdom of ages past and present, which is the rightful inheritance of every follower of Christ.
The NKJV Ancient-Modern Bible is an opportunity for readers to experience the Word of God with fresh eyes, as members of the global and historical community of faith. This is a Bible two thousand years in the making.
Shop bargain books for you, your family, and your friends!
Find resources on prayer, theology, kid favorites, and other popular products for their lowest price yet!