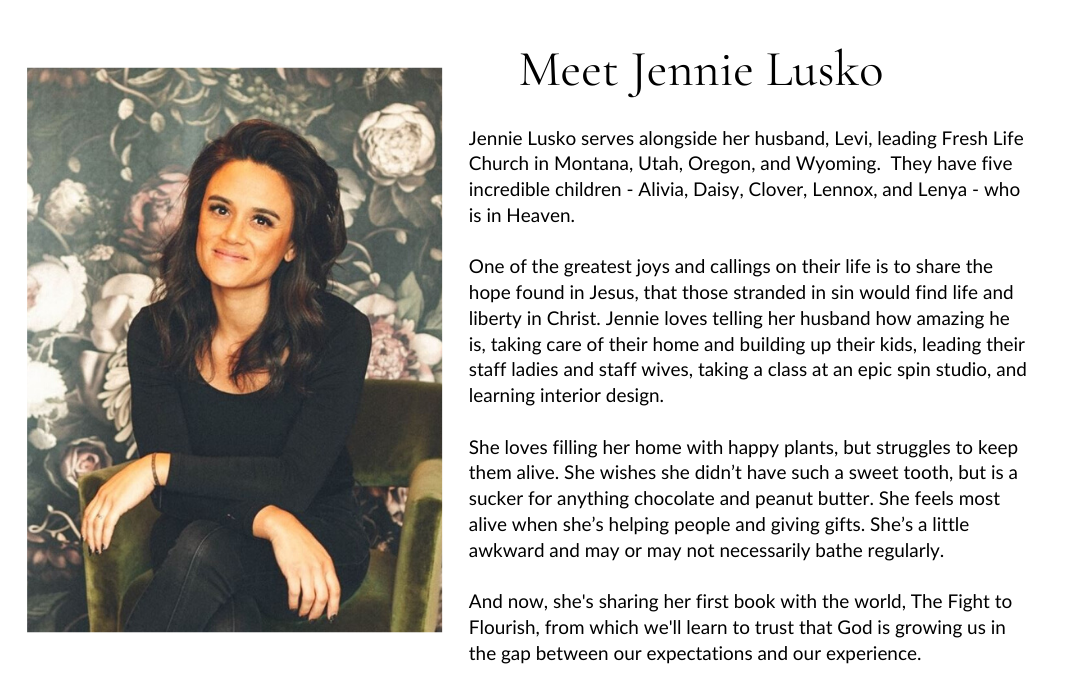 About The Fight to Flourish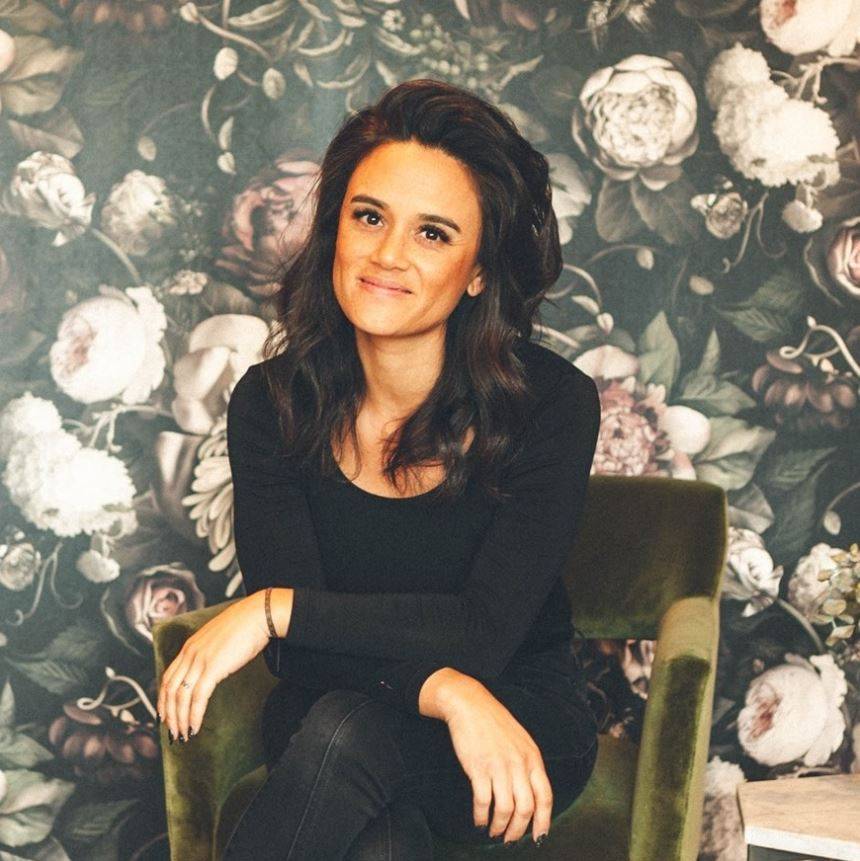 Meet Jennie Lusko
Jennie Lusko serves alongside her husband, Levi, leading Fresh Life Church in Montana, Utah, Oregon, and Wyoming. They have five incredible children - Alivia, Daisy, Clover, Lennox, and Lenya - who is in Heaven.
One of the greatest joys and callings on their life is to share the hope found in Jesus, that those stranded in sin would find life and liberty in Christ. Jennie loves telling her husband how amazing he is, taking care of their home and building up their kids, leading their staff ladies and staff wives, taking a class at an epic spin studio, and learning interior design.
She loves filling her home with happy plants, but struggles to keep them alive. She wishes she didn't have such a sweet tooth, but is a sucker for anything chocolate and peanut butter. She feels most alive when she's helping people and giving gifts. She's a little awkward and may or may not necessarily bathe regularly.
And now, she's sharing her first book with the world, The Fight to Flourish, from which we'll learn to trust that God is growing us in the gap between our expectations and our experience.
About The Flight to Flourish